Add More Light To Your Home Today!
ACRYLIC OR GLASS SKYLIGHT REPLACEMENTS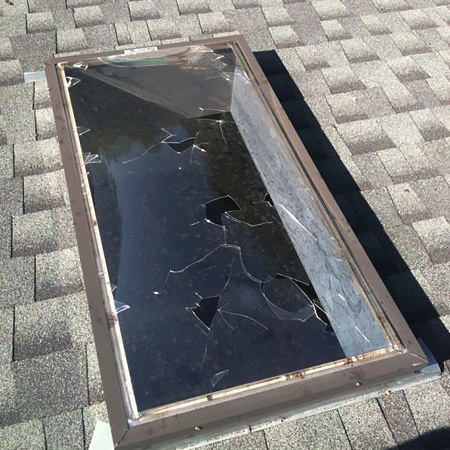 QUALITY CONSTRUCTION / BUILT TO LAST – Our impact resistant skylights are used in areas with risk of hail storms, large overhead trees with falling branches, or homes on golf courses. Let us replace your cracked or broken skylights with our Low-E3 glass skylights (Acrylic Skylights also available). Our Traditional Glass skylights are made of top quality, tempered, Low-E3 glass that is filled with Argon gas for added insulation value. Not only are our glass skylights impact resistant, they are over 20 degrees cooler than Acrylic Skylights! We also offer Velux Glass Skylights with Blinds and remote so you can control how much light to allow into your home (Available in 2'X2′ and 2'X4′ Skylights only).
TO RECEIVE YOUR FREE ESTIMATE, GIVE US A CALL TODAY AT 480-861-0605.
WHAT OUR HAPPY CLIENTS ARE SAYING

"The assignment was challenging, as we were about to have solar panels installed over much of the roof, limiting the available areas for the exterior apertures of the 3 solar tubes, which had long runs to the peak of the roof and required extensions to reach both ends. Careful planning was required before the solar…

"Josh and his staff did a great job installing 6 tubular skylights in our house, as well as 2 exhaust fans in our garage and attic. They were on time, neat / clean and very friendly."

"Of all the projects in our remodeling projects this was the best. Josh installed our sixth solar tube and it was the easiest installment of all."